Developments–Don't Fence Me In: Essays on the Rational Truant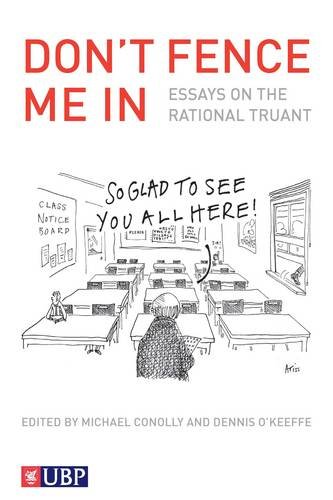 This section will highlight new publications and developments within the education arena. _______________________________________________________________________
The chapter I co-authored with Bruce Cooper and Frances Spielhagan is published in Don't Fence Me In: Essays on the Rational Truant.  The book is highlighted below while its cover is featured above.   
FIGHTING TRUANCY WITH CONSUMER CHOICE IN EDUCATION
(see footnote)
Bruce S. Cooper, Frances R. Spielhagen & Stephen Coffin
Truancy is rampant in U.S. schools, as students "cut class" and "skip school" in alarming numbers.[1] This problem is serious, as our research [2] has shown, and indicates a mounting difficulty with the schools' ability to meet students' needs – and even to get them to come to school on a regular and reliable basis, and then to attend classes once students are registered as "present" in school.
[1] Bullock, 2007; Baker, Sigmon, & Nugent, 2001, Epstein & Sheldon, 2002; Heilbrunn, 2005; Kinder & Wilkin, 1998; Mueller, 2002; Robertson, 2005; Stoll, 1990; Stoll & O'Keeffee, 1989; Voelkl, Welte, & Weiczorek, 1999.
[2] Guare & Cooper, 2003.
__________________
Footnote:
Cooper, B. S., Spielhagen, F. R., & Coffin, S. (2009). Fighting truancy with consumer choice in education. In M. P. Conolly & D. O'Keeffe (Eds.), Don't Fence Me In: Essays on the Rational Truant. Buckingham, England: University of Buckingham Press.